Juniors Under Mentorship Programme (JUMP), the SLHTA's TEF and FLOW Team up to Empower Students at Bishop Charles Gachet Primary School through Summer Virtual Reality Academic Programme
(CASTRIES, Saint Lucia – Monday 14th August 2023)- Juniors Under Mentorship Programme (JUMP), the St Lucia Hospitality and Tourism Association (SLHTA) and Flow have joined forces to embark on a programme to help at-risk youth succeed in academics. The programme called "What's in your Backpack?", will engage thirty participants in a two-week training on scientifically-proven strategies on how to learn and succeed in academics through the use of Virtual Reality (VR) technology. The programme will run from August 14th -24th and will be held at the Learning hub on the John Compton Highway.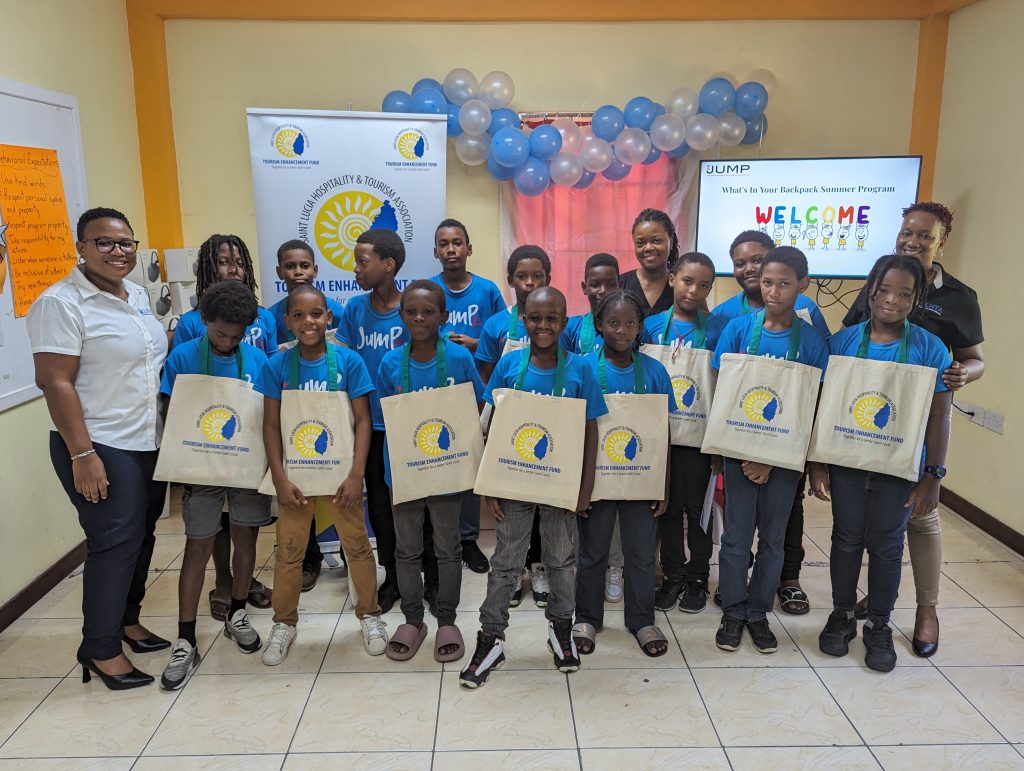 The Covid-19 pandemic saw learning losses in numerous educational institutions globally, amid an already plummeting literacy rate within the Caribbean and Latin American region. The programme aims to address the issue of learning loss and build a foundation at the Bishop Charles Gachet RC Primary School to allow students more autonomy in the learning process.

JOIE Innovative Learning Solutions director, Ms. Bernice Lewis said: "We are really excited to be partnering with the private sector on this initiative because VR and the use of games present rich opportunities for students to excel. As an educator, one of the pressing issues I have noticed is that children enter the education system and are not taught specifically how to learn. This leads to learners who continuously struggle to master concepts in all areas especially Mathematics and Science. By teaching children specific metacognitive skills we can empower them to be successful lifelong learners and positive contributors to society."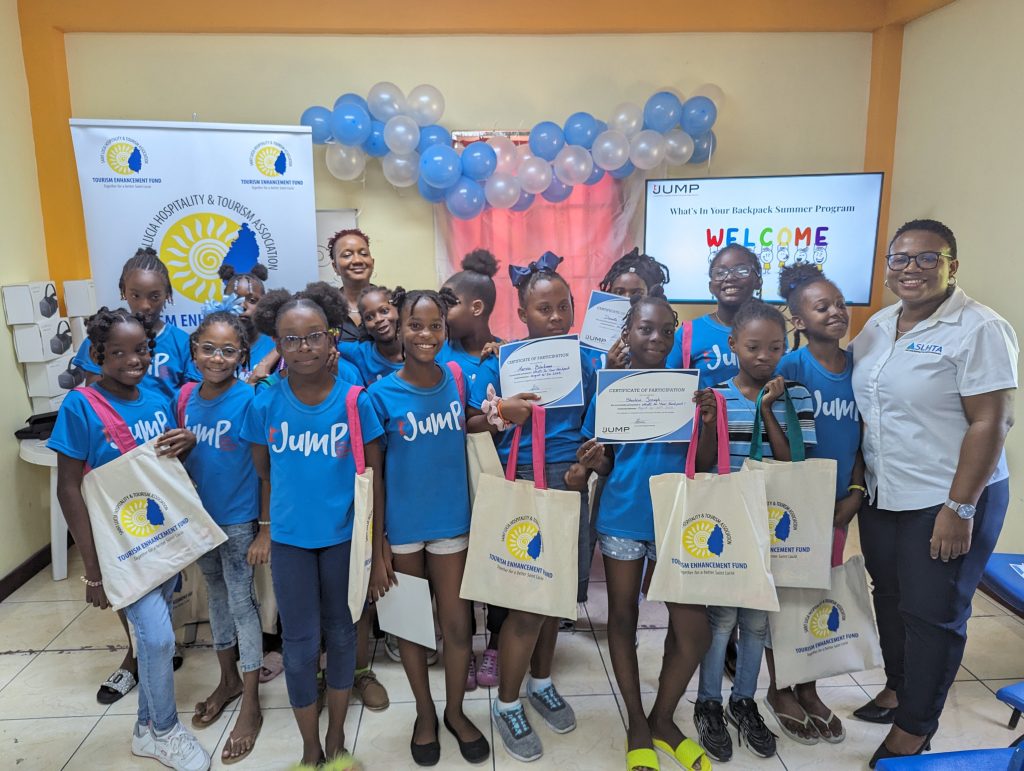 The SLHTA's Tourism Enhancement Fund was established on October 1, 2013 to allow the tourism industry to play an integral role in the sustainable development of Saint Lucia. The Fund is financed by voluntary donations from visitors, and goes towards community development and environmental projects and actions which will affect the livelihoods of our current and future generations. The TEF has provided EC$18, 550.00 towards this initiative.  
TEF Programme Manager Ms. Donette Ismael noted: "The TEF is constantly seeking avenues to invest in Saint Lucia's future generation. Over the past year, the Fund has supported after school and summer programmes island-wide all aimed at developing disadvantaged youth holistically. We are ecstatic to partner with JUMP to introduce this new learning method to students and look forward to its successful implementation. The TEF places a strong focus on hands-on training initiatives for our young people to better equip them for the world of work, and become productive members of society."
Facilitators will use Virtual Reality technology to engage learners and allow them hands-on examples using content from existing curriculum.