SLHTA TEF takes Tourism Linkages success to other sectors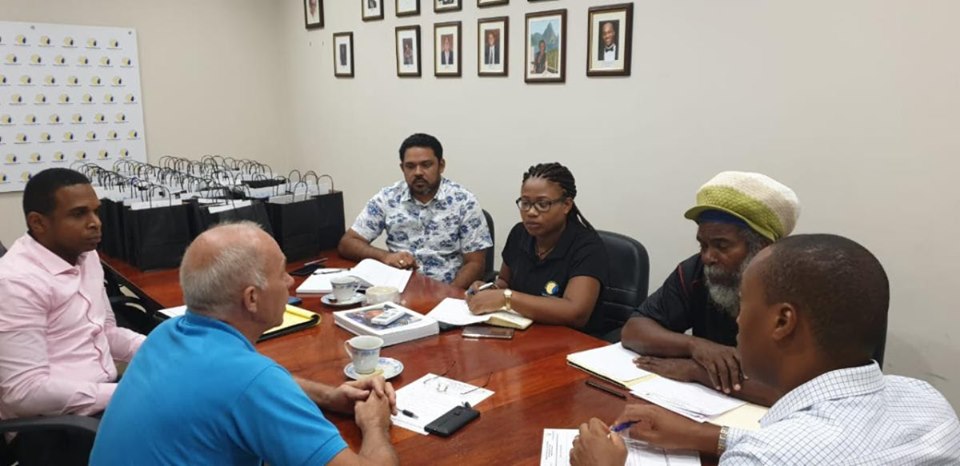 The SLHTA TEF convened a meeting under the Chairmanship of Sanovnik Destang, Immediate Past President of the SLHTA. Committee members on the newly constituted committee include Ike Lauff of Mystique Royal St. Lucia Resort, Jonathan Allain of the Ministry of Commerce, SLHTA's Tourism Enhancement Fund Programme Manager, Donette Ismael and Deputy Chair of the Linkages Committee, Noorani Azeez.
Key discussions focused on improving payments to farmers, consolidating transportation for small farmers interested in selling produce to the hotels, expansion of the committee to include manufacturers, expansion of the virtual agricultural clearing house, implications on a loan guarantee fund on the manufacturing sector and encouraging access to tourism markets by local furniture manufacturers. Exciting next steps also included the launch of the SLHTA / TEF's Link Up programme which commences in October 2019 and allows small producers of fashion, arts, craft, agro processed items to share their offerings with visitors at hotels.