With Support from the T.E.F, SLHTA Upgrades from V.A.C.H to Tri-Farms Online platform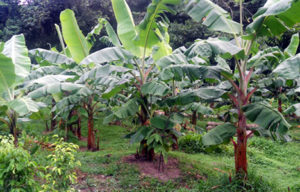 Agro-tourism linkages remains a key priority area for the Saint Lucia Hotel and Tourism Association (SLHTA) Inc.
Since the genesis of the Virtual Agricultural Clearing House (VACH), in April 2016, the SLHTA has made a significant impact on the efforts to bridge the growing divide between Tourism and Agriculture. The current WhatsApp platform on which the VACH operates provides an avenue for over four hundred farmers to upload information on agricultural produce available for sale and allows nineteen (19) hotels, including two (2) large food and beverage companies to upload demand information.
Under its current dispensation, the VACH provides little capacity for data capture, crop forecasting, monitoring demand trends and analysis.  These considerations are paramount if Saint Lucia is to sustainably bridge the gap between the agriculture and tourism sectors.  The simplicity of the current platform does NOT allow for customization to facilitate research, data capture and analysis.
It is with this in mind that the SLHTA aims to strengthen its agro-tourism linkages strategy by utilizing an App technology called Tri Farm (www.trifarmltd.com).  This on-line platform is expected to provide real-time data on crops planted, projected harvest date, expected crop yield and improve traceability of crops from producers to consumers.  Import substitution is expected to be more effectively facilitated while product reviews and ratings can also be done via the site.
The SLHTA's Tourism Enhancement Fund has committed a sum of $29, 000 towards the initiative.  The contribution will go towards engaging the services of the Tri Farms App and support awareness and sensitization of farmers to participate.
The pilot program sponsored by the Tourism Enhancement Fund (TEF) will be over an eight month period during which the program will be evaluated.