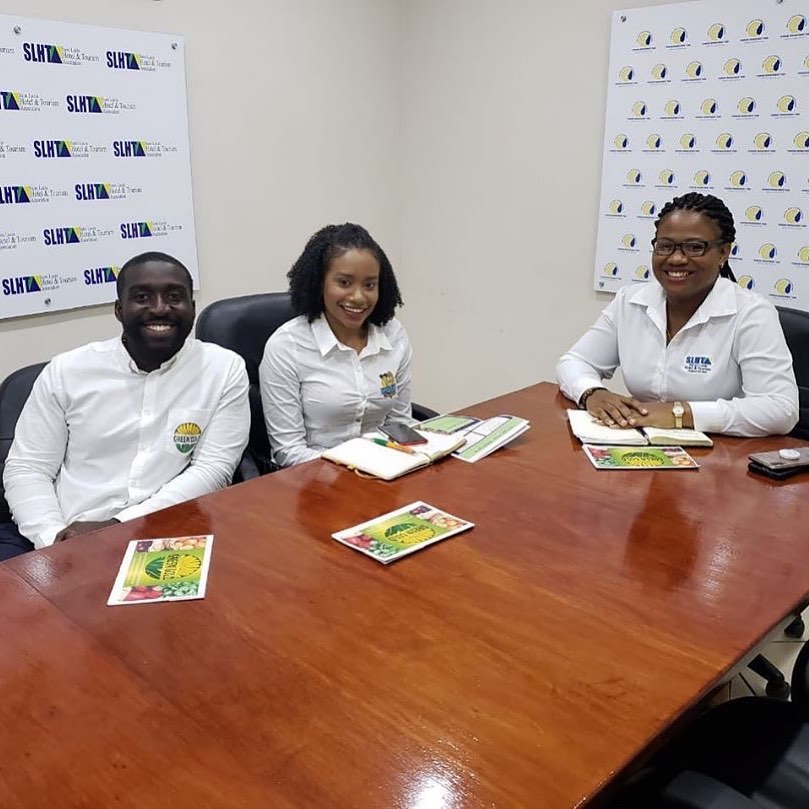 Great meeting with Helen's Daughters and Green Gold representatives Kiethlin Caroo and Aaron Afrifa to discuss collaboration with our Virtual Agricultural Clearing House (VACH). SLHTA stays the course to build stronger linkages between farmers and tourism. We are excited about the possibility of improved trade for our farmers with hotels via this partnership and the genesis of a Rural Women's Academy.
The current food import bill of St. Lucia is valued at $350 million. Of this, it is estimated that $10-15 million dollars' worth of this can be grown locally and bought by hotels at a lower price than when imported. Furthermore, with 1.1 million visitors to our shores in 2018 and one-third of all visitor expenditure spent on food, there is substantial market for locally grown crops.
The Green Gold team promises to leverage technology to fill in the gaps in the agricultural food tourism system to spur targeted agricultural supply by farmers using four components: Online Produce Marketplace, Farm Support, Distribution Centre and Delivery.