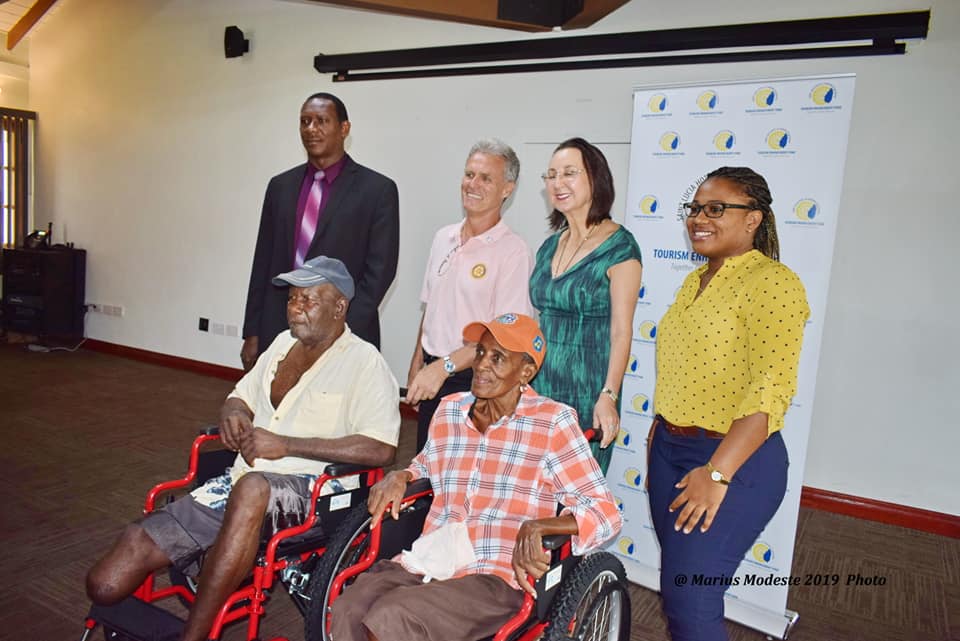 The Tourism Enhancement Fund last year provided funding of EC$120,000.00 to the Rotary Club of Saint Lucia to facilitate the importation of wheelchairs to the island. This week marked an auspicious occasion as this venture between two private sector entities came to fruition, with the presentation of over 200 wheelchairs to be distributed island wide.
The wheelchairs will create greater independence for persons with disabilities by improving their mobility and enhancing their overall quality of life.
This project would not have been possible without the support of the establishments participating in the Tourism Enhancement Fund and the voluntary contribution from guests of US$2 per room night to the fund. This voluntary contribution enables the TEF to support projects of this magnitude. If you are interested in being part of this exciting initiative please donate US$2 for each night of your stay at Resorts here in Saint Lucia or become a partner/friend of the TEF. For more information contact Ms. Donette Ismael TEF Programme Manager at 758-453-1811.