(CASTRIES, Saint Lucia- August 21st 2023)- Ten more secondary school newcomers have received Eileen Paul Scholarships from the Saint Lucia Hospitality and Tourism Association's (SLHTA) Tourism Enhancement Fund (TEF).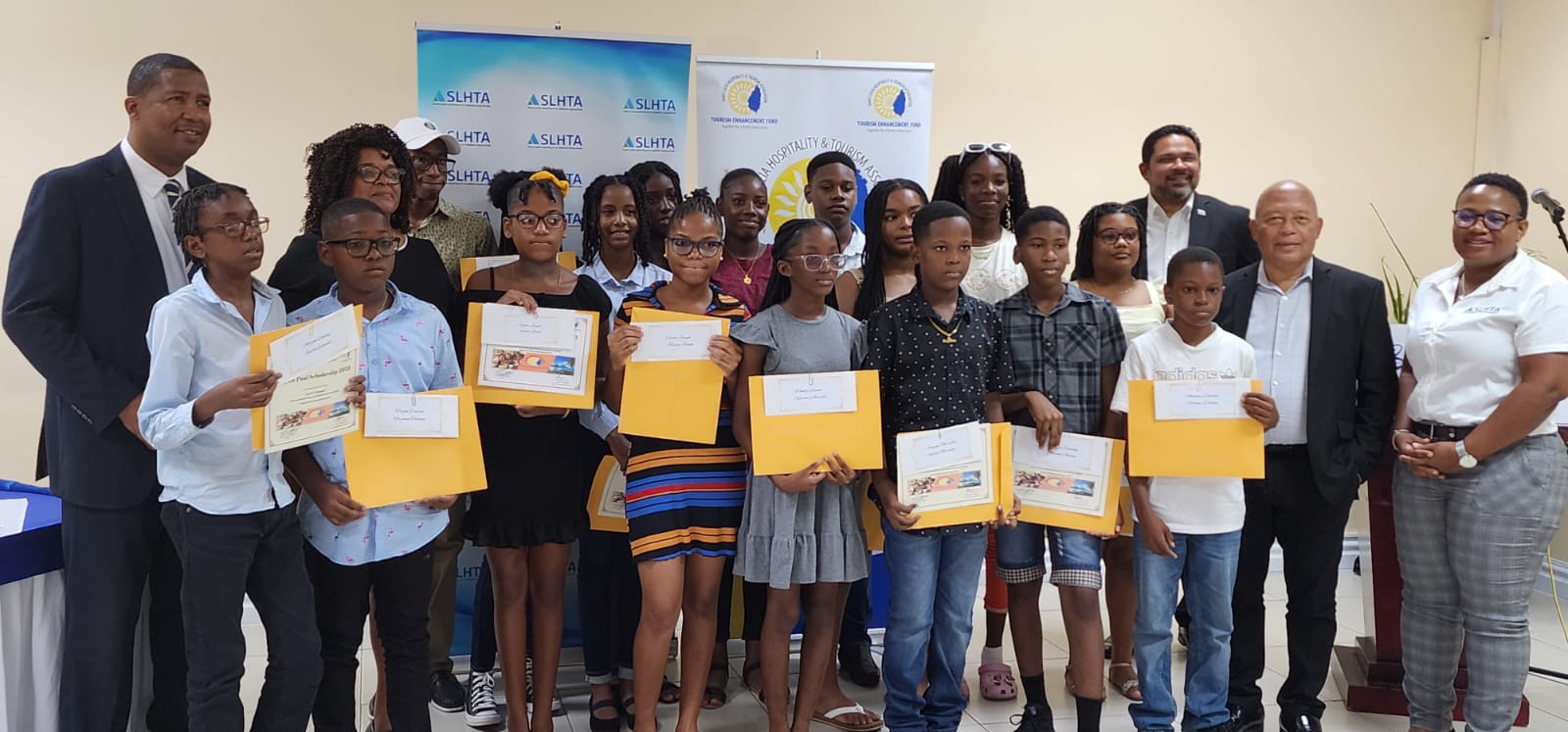 The Eileen Paul Scholarship Fund was launched on October 11th 2021 to provide financial support to secondary school students, whose parents work in the hospitality and tourism industry. The scholarship is named in honor of Eileen Paul, who was the heart and soul of the SLHTA, having served the organisation for over forty years.
Scholarship holders receive a grant of EC$2000.00 annually for 5 years, once they maintain a grade point average of 70%. This year's scholarship award ceremony, held on Thursday, August 17th 2023 at the Bay Gardens Hotel, Gros Islet, brought together government officials, parents and ebullient students.
TEF Chairman Winston Anderson underscored that education is a cornerstone of the TEF's values. By nurturing intellectual curiosity, fostering innovation and providing access to quality education, the TEF is not only enhancing lives but also sowing seeds for a brighter Saint Lucia.
He said, "Year after year we proudly extend our support to ten hardworking students who embody the spirit of dedication and perseverance. This marks our ongoing commitment to education and the continued development of our youth. It also provides an opportunity to support our hospitality sector's dedicated team members who stand on the frontline.
» Read more