(CASTRIES, Saint Lucia – Thursday 8th June 2023) – Creation of a Marine Health Alliance under the umbrella of the Saint Lucia National Conservation Fund will create ties with the tourism industry to support marine conservation, protect threatened biodiversity and promote healthy ocean ecosystems and reefs.
Building upon Earth Day 2023 and its theme "Invest In Our Planet" the Saint Lucia Hospitality and Tourism Association (SLHTA) and the Saint Lucia National Conservation Fund (SLUNCF) have announced their new partnership agreement focused on investment in the island's marine health.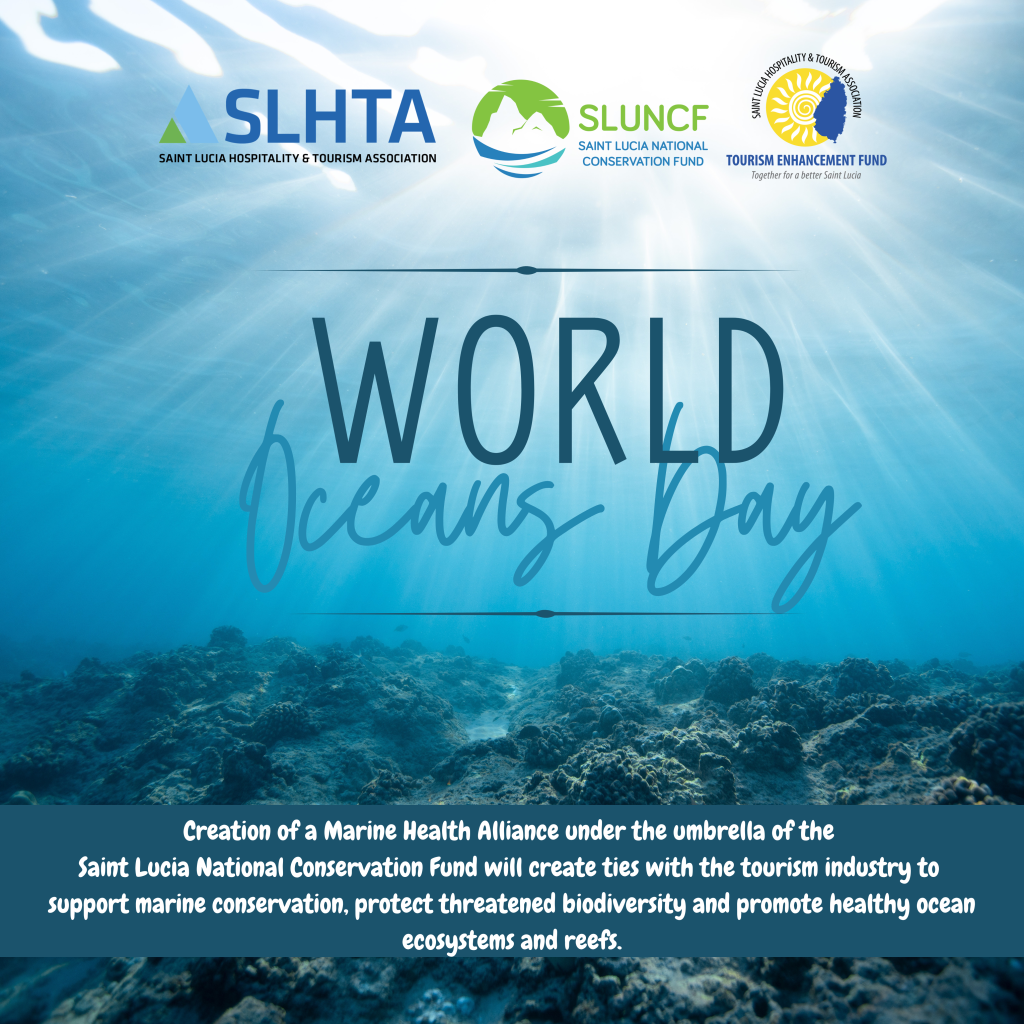 Described as the 'catalyst for change' in Saint Lucia for ocean stewardship, the Marine Health Alliance will focus on a combination of top-down interventions and bottom-up project delivery. The launch of the Marine Health Alliance initiative was made possible with the support of the Tourism Enhancement Fund (TEF), the SLHTA's philanthropic arm. Calls for proposals (CFPs) will be issued bi-annually to assist local communities, youth groups and public and private sector initiatives to bolster national marine conservation.
The SLHTA, TEF and SLUNCF will work closely together to engage with local stakeholders and visitors to learn about the Marine Health Alliance with the option of showing their support with a one-time voluntary contribution, annual membership or corporate sponsorship.
» Read more